Acne? A Brief Guide to Solving Skin Problems
Acne? A Brief Guide to Solving Skin Problems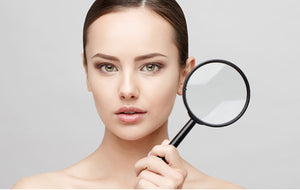 Acne: A Brief Guide to Solving Skin Problems
Main Causes of Acne:
1. Excess Toxins in Sebum
Pay attention to your overall gastrointestinal (GIT) health.
Evaluate the intake of external toxins (e.g., deodorant, laundry detergent).
Consider the impact of hormonal medications and pain relievers.
Avoid washing your body and face with harsh alkaline agents.
2. Pore Clogging
Certain foods can lead to puffiness, including milk and kefir.
Minimize the consumption of salted and refined foods.
Sugar consumption can lead to insulin surges, affecting skin tissue keratinization.
Ensure an adequate intake of Vitamin A, a crucial vitamin for skin health.
Acne may also result from deficiencies in vitamins B12, B6, and B9.
3. Hormonal Imbalance
Acne can be linked to the activation of DHT, often localized on the forehead, shoulders, and neckline.
Key Strategies to Improve Skin Health:
Avoid all dairy products except for butter.
Eliminate sugar from your diet.
Cut out refined oils and foods.
Opt for a gluten-free diet.
Supplements to Consider:
Skin Care Recommendations:
Use gentle cleansers or makeup removers without harmful ingredients that maintain the skin's pH balance: Gentle Cleanser
Hydrate your skin with a rich Moisture Cream.
Protect your skin from the sun by using non-comedogenic, oil-free, fragrance-free, and lightweight sunscreens: Face Sunscreen