Vitamins For Your Vitality
Vitamins For Your Vitality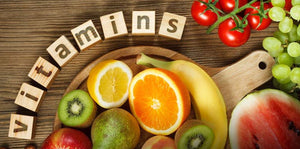 Your autumn food balance plan to improve your immune system includes:
Balancing protein, fats, and carbohydrates in your diet.
Incorporating fresh vegetables and fresh berries, preferably those of red and dark colors.
Choosing fresh yogurt with no added sugar.
Including foods rich in prebiotics such as asparagus, artichokes, bananas, and wild rice.
Incorporating onions and garlic into your meals.
Adding mushrooms to your diet.
In addition, consider essential microelements and other factors to support your immunity, such as:
Selenium, which strengthens the immune response to bacterial infections.
Zinc, which increases resistance to infections and promotes wound healing.
Green tea extract, garlic extract, curcumin, and Omega-3 fatty acids, all of which support the immune system due to their antifungal and antioxidant properties.
For additional immune support, consider the following supplements:
Omega-3, which supports the immune and cardiovascular systems and improves skin moisture during colder months (e.g., Biotics Research Biomega)
Vitamin A, crucial for lung health and enhancing the immune response to various infections (e.g., Nature's Way A 3000 IU):
Magnesium, a vital element critical for proper liver function and detoxification, especially important in urban environments with high toxic burdens (e.g., Biotics Mg-Zyme)
Your plan provides a comprehensive approach to enhancing your immune system during the autumn season.