Our Ultimate SPF Facial Cream
Our Ultimate SPF Facial Cream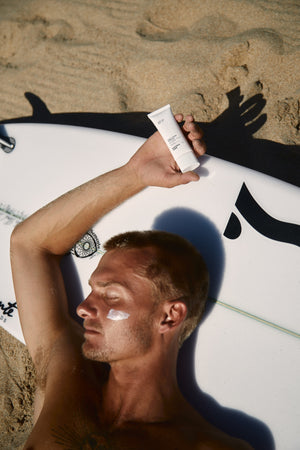 The Perfect Blend of Protection and Nourishment!
Your journey to healthier, more radiant skin begins here. Our SPF Facial Cream is now supercharged with the dynamic trio of Vitamin E, Adenosine, and Niacinamide, working in harmony to deliver a skincare experience like no other. Here's why our cream is your new skincare essential:
🌞 Unwavering Sun Protection: Guard your skin from the sun's harmful rays with our powerful SPF 30+ protection, ensuring you're shielded against UV damage all day long.
💧 Intensive Hydration: Packed with Vitamin E, our cream delivers deep, lasting hydration, leaving your skin feeling supple, plump, and beautifully moisturized.
🌸 Age-Defying Magic: Adenosine, known for its anti-aging properties, helps reduce the appearance of fine lines and wrinkles, promoting a youthful, smoother complexion.
🌟 Skin Transformation: Niacinamide (Vitamin B3) works to minimize uneven skin tone, refine texture, and strengthen your skin's natural barrier, leaving you with a flawless, luminous glow.
👌 Lightweight Luxury: Our dermatologist-approved formula is delightfully lightweight, non-greasy, and suitable for all skin types, making it a breeze to incorporate into your daily skincare routine.
Elevate your skincare game with our SPF Facial Cream and embrace the perfect fusion of sun protection and advanced skin nourishment. Unlock the secret to youthful, radiant skin today! Your journey to skin perfection starts now.
Get yours SPF Facial Cream!